SecuredTech will revolutionize your business with our security ideas.
Based in West London, we're in the heart of the capital so we can get to you wherever you are quickly.
You can rest assured that technical excellence is at the heart of everything we do…..
We have client partnerships with the industry's leading brands including The British Computer Society, Anbessa Criminal Justice Solution, BITE Consulting, Cisco, Fortinet, Microsoft and IET (The Institute of Engineering and Technology) and are known for our sophisticated and successful approach to the best quality security solutions available. SecuredTech work to deliver an outstanding service every time and our highly knowledgeable team are experts on the IT market trends and product developments as new media continues to grow at a rapid speed.
FARIS MUBAREK – FOUNDER & MANAGING DIRECTOR
Founded by Faris Mubarek, one of the industry's 'IT security guru's' with over 20 years experience in the business, Faris has designed a comprehensive series of defences that promise to take your protection to the next level.
SecuredTech was created out of his personal frustration with the security and support globally available when a fault appears, Faris hatched a plan and as a result, SecuredTech was born.
IT security is at the top of Faris' agenda and with SecuredTech, you're guaranteed valuable advice and an ongoing service to keep you protectedso you have minimal downtime and increased productivity.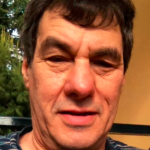 DAVID ROSENZWEIG – SENIOR ENGINEER
David Rosenzweig is highly skilled engineer with many years of experience.David entered the IT profession by setting up and tailoring accounting packages for clients over networks. These included SAGE, Pegasus, Sun Accounting and Access Dimensions.
From here in the 1990's he diversified into networks for small to medium companies and for using the power of spreadsheets and databases to provide management with company information.
His hobbies include watching sport and cooking.
SecuredTech remain ahead of the game, giving our clients the best security solutions all day, every day…
To discuss your IT security needs, call us on 020 37008580
Free Security Assesment
We offer a free comprehensive Security assessment in 16 areas of vulnerability so, that the problem is approached head on to save our clients time and money.
SecuredTech Ltd takes your privacy seriously. We won't share your details with third parties. If you choose not to receive our latest Cyber security news you can unsubscribe at any point.